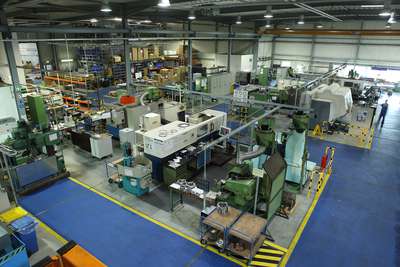 The high standards we set ourselves not only to drive us to produce innovative solutions, but are also reflected in the quality of our products. This is confirmed by successful operations stretching back over decades and many satisfied customers.
Our professional advice and suggested solutions, underpinned by our versatile production facilities, aim to optimise the availability and economic potential of your plant.
EagleBurgmann Espey has set itself the goal of significantly shortening delivery times and reliably increasing on-schedule delivery to 98 %. To achieve these aims, our manufacturing facilities are fitted with the latest production monitoring systems.
You can find our certificates here.